Merzouga Tours
Tour Operator & Travel Company
 Is composed of highly qualified professional guides and local drivers that travel at your own pace to explore exotic lands with a variety of Kasbahs, desert dunes, souks and rose-filled valleys. Merzouga Tours organizes incredible Circuits across some of the major Moroccan cities that are famous for their magnificent natural scenery and the friendliness of their people. The excursions include camel trips, hiking, and extraordinary 4×4 driving on the sand dunes. We operate in Morocco as an authentic Tours Operator that is officially recognized by the Moroccan Tourism Ministry and legally licensed as a trip organizer. Our trips are not only entertaining, but also extremely informative; they will make you get in touch with the people, their traditions and customs and feel the real sense of adventure. While travelling across the desert, you will explore the cultural diversity of Morocco, and will have a great experience guided by our skilful guides. Indeed, your journey would not be perfect without the assistance of the professionals which make up our strictly-selected staff. Their thorough knowledge of the mountains and valleys of the Atlas and the deserts stretching beyond, coupled with their continued training will guarantee you security, safety, and unpaired moments of joy and satisfaction along your journey. With Merzouga Tours, you will be able to visit cityes such as Agadir, Marrakech, Ouarzazate and Merzouga like you have never done before. Your Journey across the roads towards those destinations and your stay there will have a completely different taste. So, do not think twice because we are the one.
Camel Trekking in Merzouga Desert

Explore more than +30 Destination in Morocco

Best Price In The Industry
We Offer the Best rates and Discountes on our Tours

Our Team Online 24/7 You Can use our live chat Support NOW!

Easy to use System To Book Your Tour in less than 2 Minutes
merzouga tours travel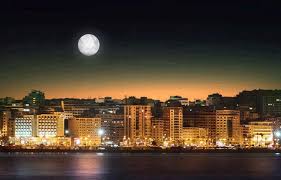 9/10





merzouga tours
travels