Merzouga Tours
Morocco Desert Tour – Best Morocco Trips Packages 2021 / 2022
Merzouga Tours is a travel agency based in south-east Morocco it offers a range of tailor made excursion, desert tours and holiday in Morocco. Our teamwork consists of experienced drivers and guides. Our main concern is to offer well-organized trips and tours all over Morocco land with reasonable budget prices. This includes tours to the Moroccan Imperial cities like Fez, Casablanca and Marrakech. Also, tours to the Morocco Sahara desert where you can explore people's lifestyle, culture and camp in the famous Erg Chebbi dunes nearby Merzouga desert. Our company provides high-quality and affordable private Morocco Tours and shared small group tours in Morocco. Merzouga Tours Company also offers special luxury vip tours, honeymoon, new year eve and ideal itineraries for families traveling with young children and affordable tour packages for students. With years of experience, we always make sure that our clients have enjoyable moments back home with unforgettable experiences and lifetime memories.
If you only have a short stay in Morocco and cannot attend multi day tours, Merzouga Tours also organizes day trips including Marrakech, the Atlas Mountains, Ourika, Ouzoud waterfalls, Essaouira, Ait Benhadou and Ouarzazate, excursions in Merzouga, camel trek excursion, 4×4 Sahara Desert excursion. With Merzouga Tours you can find many travel packages ,and all can be customized according to your needs. Contact Us to experience our beautiful country of Morocco.
Activities in Merzouga Desert
Merzouga Desert Activities & Things To Do 2021
Merzouga desert activities are something you should not miss while traveling to Morocco and must be on the top of your bucket list. Many travelers go to Morocco especially to visit the Sahara desert to have a really different experience which maybe they can do it only once in their lifetime. Some people think that the Sahara desert is an empty place and there is nothing to do out there! but on the contrary, as we are an original Sahara desert crew living in this unique and charming part of the world we say that the Sahara desert is full of energy, silence, peace of mind, a great number of activities, and the best things to do in Morocco.
Merzouga Tours offers the best activities in the Moroccan Sahara desert to provide you unmatched travel experience and make your visit to the Sahara desert an unforgettable one including Merzouga camel trekking, hiking, camping under the stars, and adventure tours such as Sandboarding in Erg Chebbi dunes, Quad biking, Buggy tours, and off-road 4×4 tours to explore the hidden and untouched sites/places deeper into the desert.
We arrange also the best Morocco tours with affordable prices based on client's preferences and guided by local guides from different Moroccan cities like Marrakech, Casablanca, Fes, Tangier, Errachidia…that will allow you to discover other beautiful destinations on the way to the magical Sahara desert.
Popular Morocco Desert Tours From Marrakech.
Best Marrakech Desert Tours that will allow you to discover the beauty of southern Morocco Desert and have a real Sahara desert experience. Join one of our Marrakech desert trips to get to know the original Morocco.
Popular Sahara Desert Tours From Fes.
Fes Desert Tours are one of the popular Morocco tours you can when you are starting your trip in Morocco from Fes. Thus, At Merzouga Tours we arrange top Morocco fes desert tours that will give you chance to explore the authentic Morocco. Take one of our Fes desert trips to admire the most beautiful landscapes and the magic of the Merzouga Sahara desert.
Popular Affordable Desert Tour From Ouarzazate.
Ouarzazate Desert Tours are one of the popular tours you can when you are starting your trip in Morocco from Ouarzazate. At Merzouga Tours we arrange top Morocco Ouarzazate desert tours that will give you chance to explore the authentic Morocco. Take one of our Ouarzazate desert trips to admire the most beautiful landscapes and the magic of the Sahara desert.
Popular Morocco Tours From Errachidia.
Best Errachidia Desert Tours 2021
Errachidia Desert Tours is one of the best provided Morocco desert tours. To experience Camel trekking in Merzouga desert ( Erg Chebbi dunes ) in the south-east of Morocco you need 6 – 7 hours from Fes or 8 – 9 hours from Marrakech which means sitting in the car for so many hours so to decrease the traveling time it is possible to fly from Marrakech, Casablanca and Fes at Royal air Maroc or Air Arabia which is the best choice for the people who are in limited time in Morocco and they would like to save time.
Note : Most of the flights arrive late at night and only on certain days of the Week so please check the current schedule on Royal air Maroc or Air Arabia.
Errachidia is the nearest city from Merzouga it takes around 2 hours by car with the distance of 130km, so arriving at Errachidia national airport « Moulay Ali Cherif «  which is the nearest from Erg Chebbi desert it is possible to travel directly to Merzouga desert or spend the night at the hotel in the city of Errachidia and we will pick you up in the morning of the following day to start your desert tour from Errachidia.
Affordable transfers from Errachidia to Merzouga
Please keep in mind that we arrange also transfers from Errachidia airport to Merzouga desert or vice-versa we will pick you up from the airport and drop you off at your hotel / riad or desert camp in Merzouga area. In case you didn't book your accommodation yet we will be happy to help you to do that as we work with different nice and clean ( Standard and Superior) hotels and desert camps in Merzouga.

+ 50 Destinations
Our expert team handpicked all destinations in this site, Merzouga Tours.

Best Price Guarantee
Our pricing are based on good service quality at accurate prices. We will also adapt the tour price to your budget tour.

Great Customer Support
Our expert team will assist your 24/7 to answer your questions quickly, clearly and help you to book your suitable Morocco Trips.

Super Fast Booking
Easy to use System To Book Your Morocco Tour, Day Trips or activities in less than 2 Minutes.
Get a Question ?
 Don't hesitate to give us a call. We are an expert team and we are happy to talk to you.
merzouga tours travel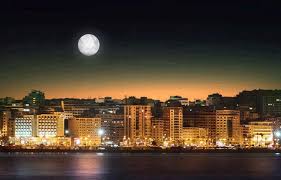 9/10





merzouga tours
travels