Wonderful 2-Days Tour From Marrakech to Zagora
---
2-Days Tour from Marrakech to Zagora Overview:
The 2 Days Tour from Marrakech to Zagora is the most popular camel ride sunset desert tour we offer. the quick 2 days tour from Marrakech to Zagora is a must-do experience for those travellers who do not have the luxury of time and would love to have a desert tour experience, sleep in tents and ride a camel.
This 2 days tour from Marrakech gives you the opportunity to pass the high Atlas Mountains, admire the stunning views of Draa valley and its palm groves, visit the UNESCO world heritage sites, ride camels and spend the night in the camp or under the stars.
Please bear in mind that Zagora is a rocky kind of desert which, unlike the Erg Chegaga Sahara desert, doesn't offer big dunes.
2 Days From Marrakech to Zagora:
---
* Duration: 2 Days / 1 Night
* Departure time: 8/9 am
* Starting point: Your hotel /Riad in Marrakech
* Ending point: Your hotel /Riad in Marrakech
---
2 Days Desert Tour From Marrakech Highlights:
---
* Cross high middle atlas mountains
* Beautiful views & panoramics
* Authentic Berber villages
* Ait ben Haddou Kasbah
* Experience Camel trek
* Overnight stay at Nomadic camp
* Enjoy watching the starry sky
* Wonderful sunrise & sunset in Desert
* Draa Valley
Tour Itinerary: A 2 Days Tour From Marrakech to Zagora
---
Day 1: Marrakech – High Atlas – Ait ben Haddou -Ouarzazate – Zagora (Overnight Camel Trek)
After breakfast, you will be picked up by your driver from Merzouga Tours company. From your hotel/riad at 8:30 a.m and start our 2-day 1-night trip to the Zagora desert from Marrakech travelling over Tizi n'Tichka pass ( 2260 m ) while enjoying super views of the Atlas mountains and authentic small Berber villages on the way with breaks to take pictures.
Then continue to Kasbah Ait Ben Haddou (fortified village) the famous Kasbah was declared a World Heritage Site by UNESCO in 1986 numerous films have been shot in this spectacular place including Gladiator, Obelix, The Mummy, The Jewel of the Nile, Sahara with Penélope Cruz…etc Free time to have lunch at a restaurant and our 2 Days From Marrakech to Zagora continues to Ouarzazate where we will see Oscar Atlas film studio the biggest film studio in Morocco.
And Taourirt kasbah another heritage site afterwards we will pass through Anti atlas going along Draa Valley we enjoy the admirable landscapes of the green oasis and Berber villages arrive at Zagora In the afternoon from here, you will ride the camels to the camp where you will be greeted with a glass of mint tea, watch the sunset, have dinner, listen to traditional Berber drumming music…and spend the night at nomadic tented camp under the stars.
---
Day 2 : Zagora – Draa Valley – Atlas moutains – Marrakech
On the second day of our 2 Days From Marrakech to Zagora as you are already in the desert we recommend you get up early morning to watch the sunrise on top of a dune near the camp. After these unforgettable moments, you will have breakfast and take shower at the camp then you will ride your camels again back to the originally started point where you will meet your driver.
From here you will start your journey back to Marrakech through Draa Valley the longest river in Morocco. Where we'll stop to enjoy a panoramic view of the valley where you see countless palm trees after that we'll cross the Anti Atlas mountains making stops to appreciate the scenery, take pictures…
we'll continue to Ouarzazate, with free time for lunch at a restaurant and in the afternoon we'll travel through the High Atlas mountains to reach Marrakech drop you off at your hotel and our 2-day Zagora desert tour from Marrakech end.
---
Note: Please keep in mind that in Zagora there are no big and high sand dunes that you expect to see only small ones, it's a more rocky desert, unlike Erg Chebbi in the Merzouga desert. We have also 2 Days From Marrakech to Merzouga Desert.
The price includes:
---
* Pick up and drop off you at your hotel in Marrakesh
* Tour in air condition vehicle A/C
* Experienced English-speaking driver
* 1-night stay at the private tent at desert camp ( dinner & breakfast included )
* Camel trek
* Moroccan mint tea at the camp
* Fuel
* Visit some interesting places along the way
* Stops for panoramic views, take pictures and free time for lunch
---
The price doesn't include:
---
* Lunches
* Drinks
* Entrances to monuments ( optional)
FAQ of the 2 day excursion from Marrakech to Zagora Desert:
Is Zagora worth a visit?
Merzouga Tours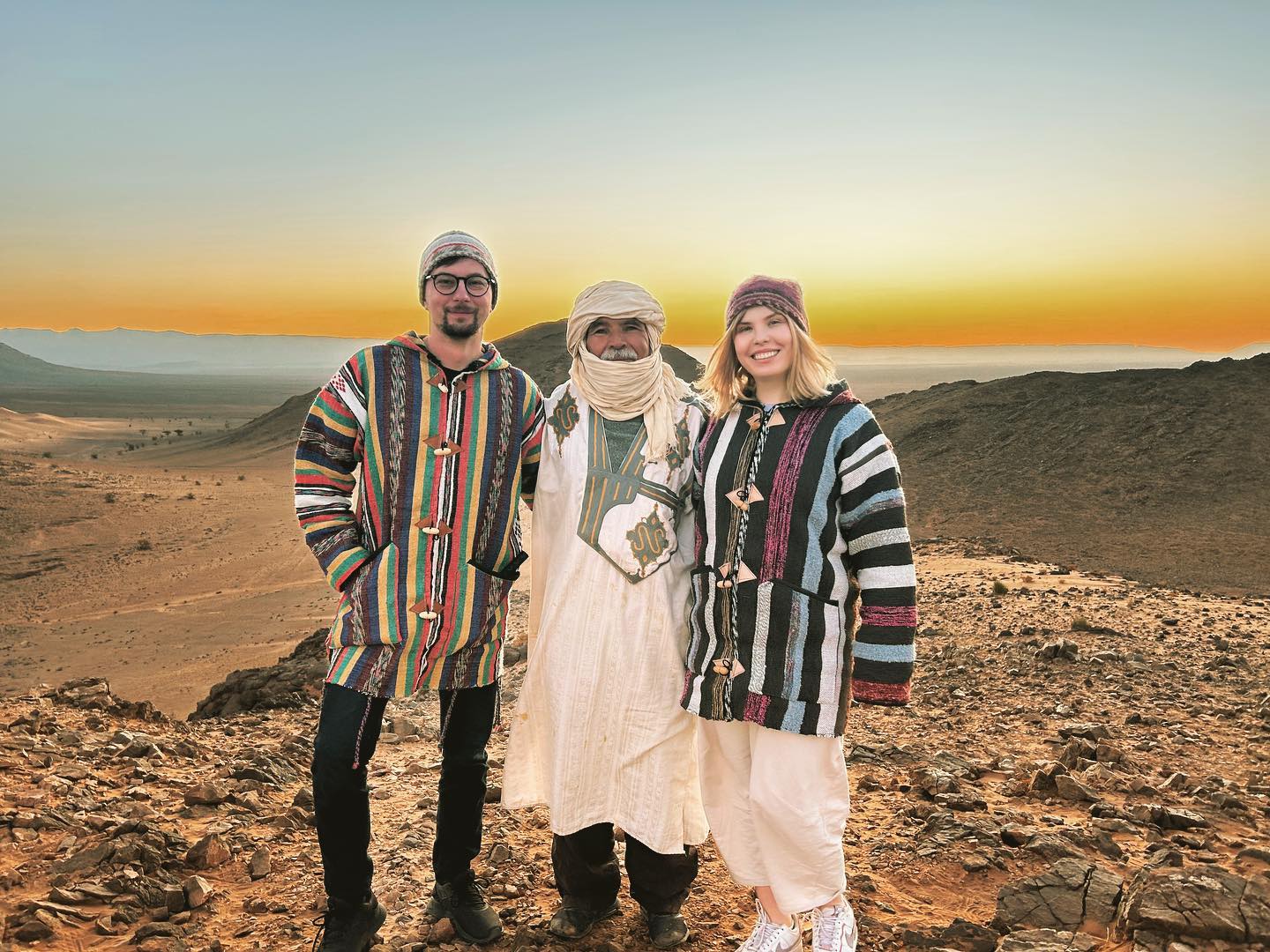 9/10





Merzouga Tours
2 Days Tour From Marrakech To Zagora
Travels
What is Zagora known for?
Over 30 varieties of dates grow in the region, harvested from September to November. The town is renowned for having the best dates in the country. Their deliciousness is attributed to the hot, dry climate where temperatures can soar to 50 C (120 F) in the summer.
Merzouga Tours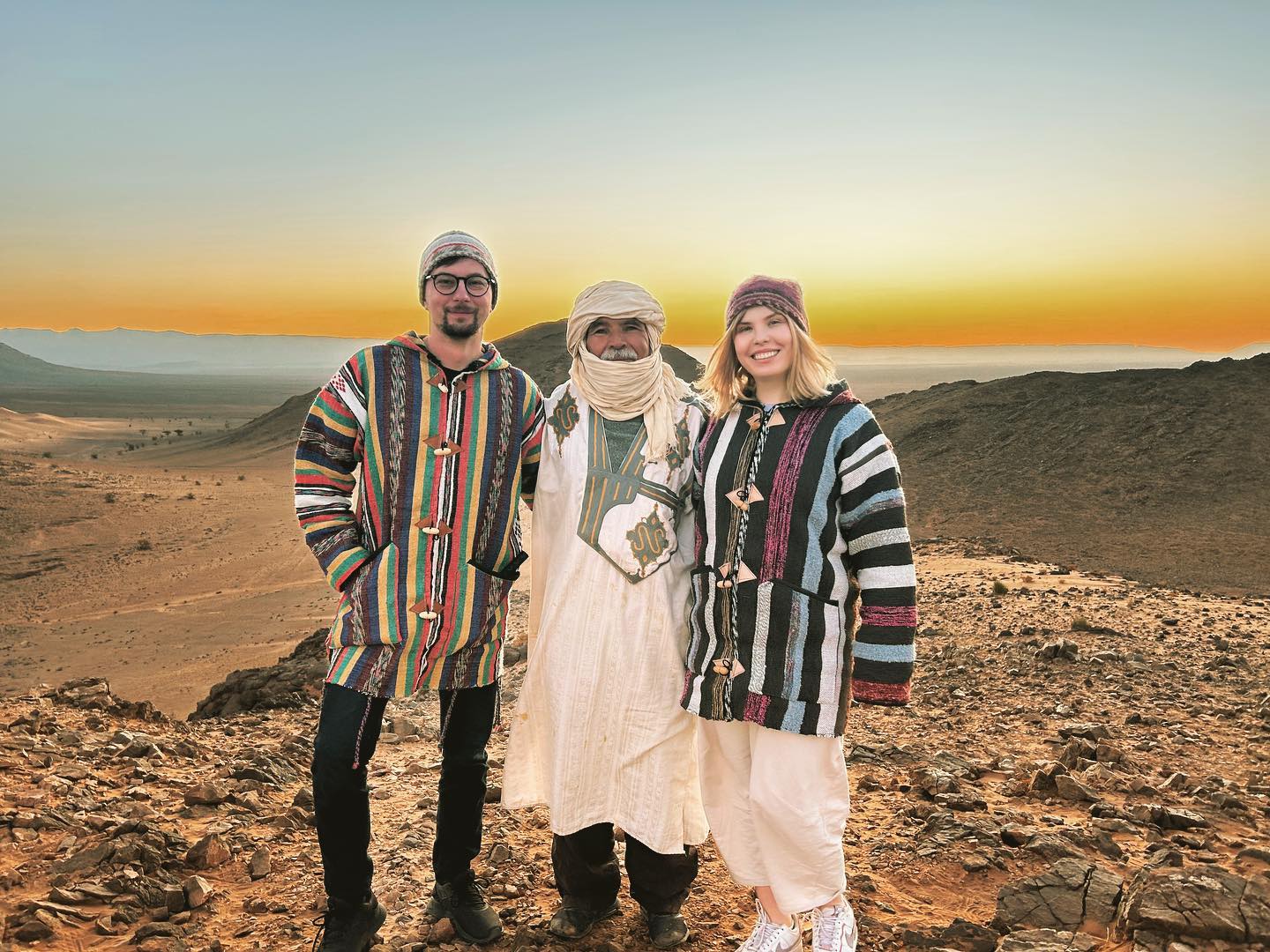 9/10





Merzouga Tours
2 Days Tour From Marrakech To Zagora
Travels
Does Zagora have sand dunes?
Zagora is a black and rocky desert with small dunes. To go to the Sahara Desert with big sand dunes, you benefit from the 3-day trips to visit the Erg Chebbi dunes in Merzouga or those in Erg Chegaga.
Merzouga Tours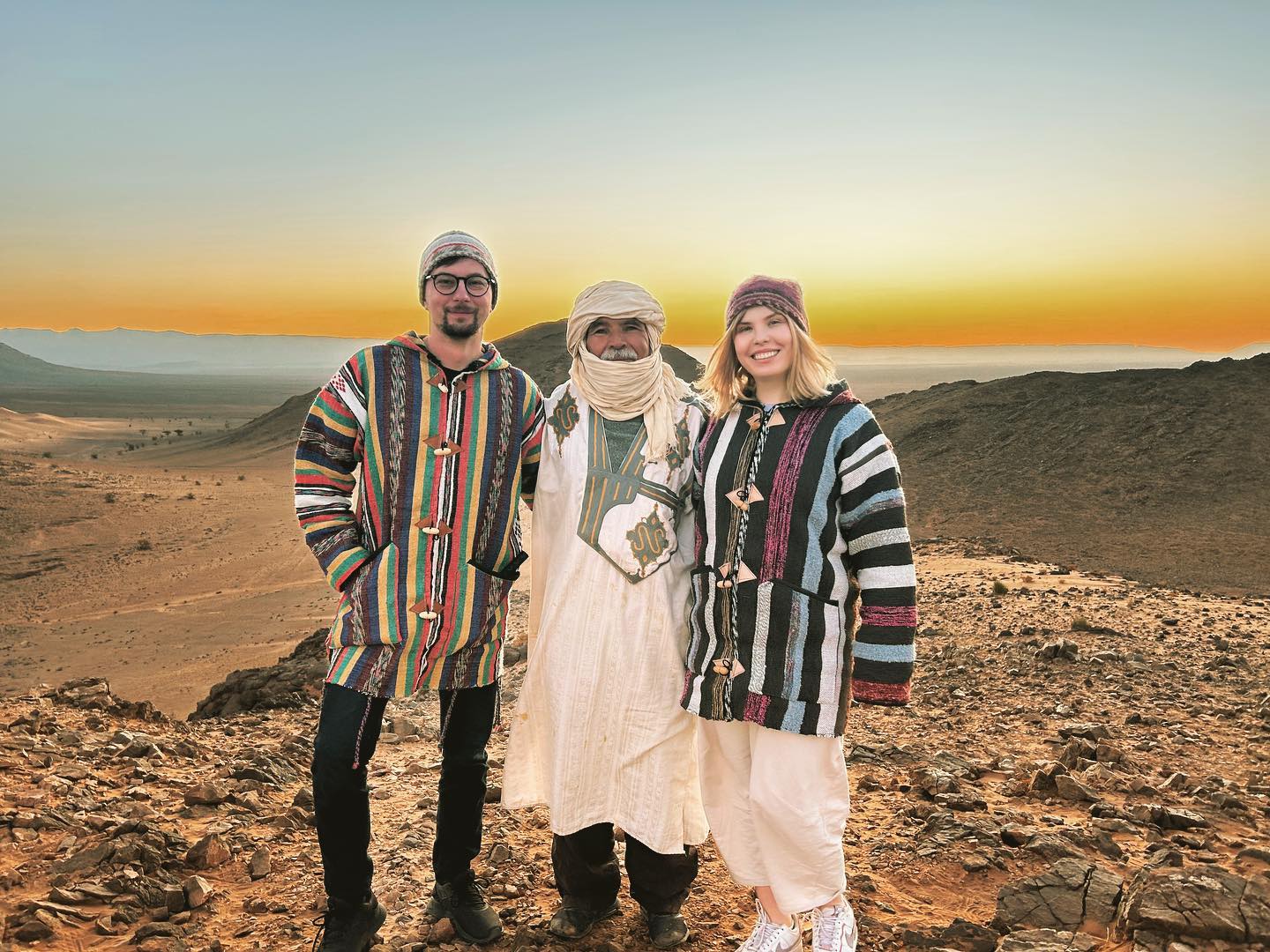 9/10





Merzouga Tours
2 Days Tour From Marrakech To Zagora
Travels
Merzouga Tours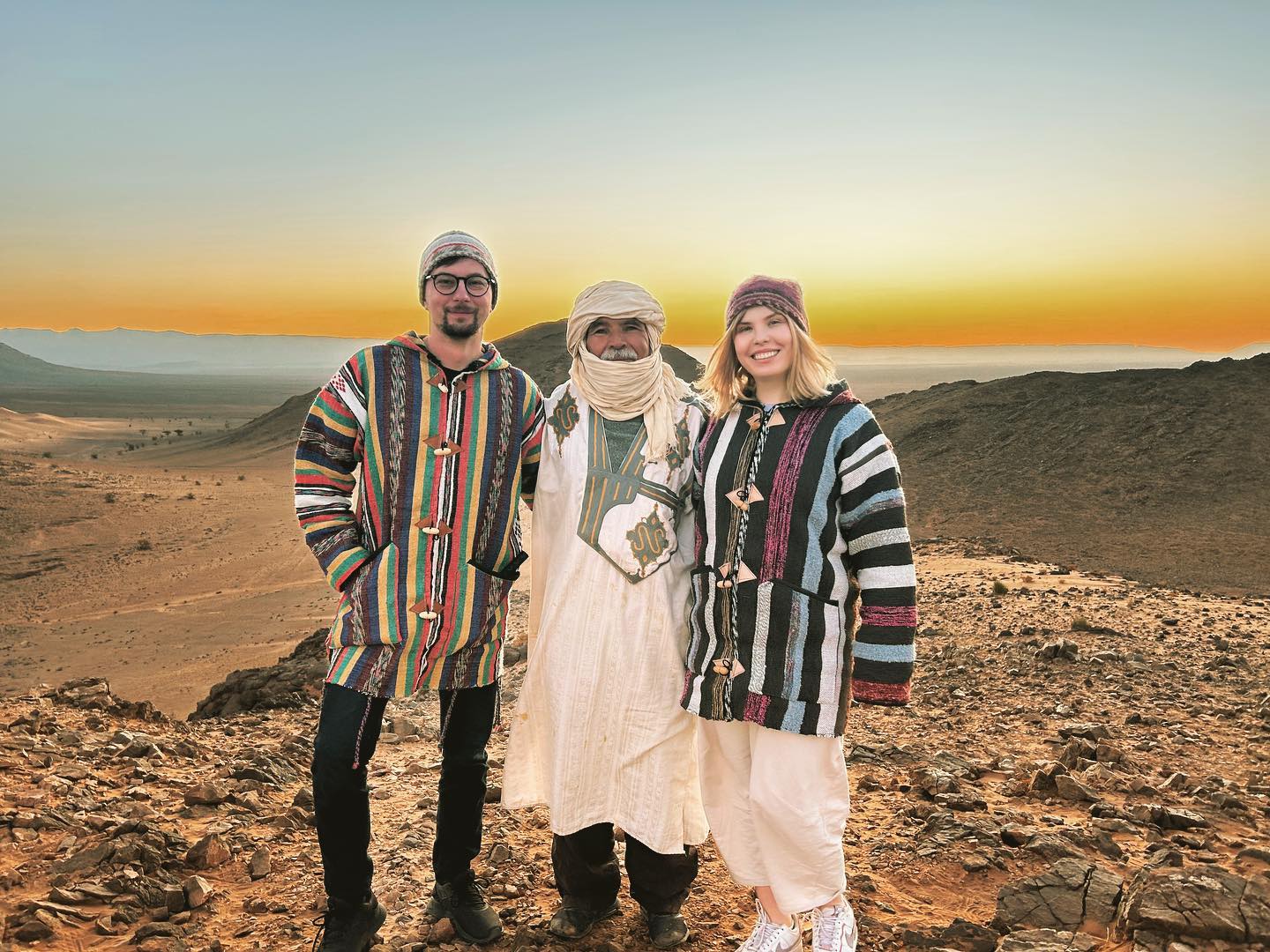 9/10





Merzouga Tours
2 Days Tour From Marrakech To Zagora
Travels