Wonderful Morocco Tours & Offers for students traveling to Morocco
Merzouga Tours has the best Morocco Students Tours for any student traveling to Morocco at a low cost, it's your opportunity to discover the soul of Morocco. You can explore the imperial cities, coasts, waterfalls, mountains, and desert tours. Morocco Students Tours are the Best Travel deals for a student to visit and explore Morocco
Budget Tours & Holidays for Students / Students Trip in Morocco Are you a student looking for Morocco tours, Sahara desert trips, day trips, and activities? You have just found the right Merzouga Tours company that will go beyond your expectations, and help you organize your dream trip in Morocco to have a unique travel experience you will never forget.
Our college and university student tours in Morocco are offered at Merzouga Tours company with special discounts and offers to allow all students worldwide to explore the best that this charming African country has to offer. 
We provide the best student Morocco tours & travel packages that can start any day of the Week all year round and depart from any city in Morocco including Marrakech desert trips, tours from Casablanca, Fes Sahara tours, Trips from Tangier… As well as the Sahara desert activities such as Camel trekking experience,  Sandboarding in the dunes,  ATV quad biking and buggy tours, 4×4 off-road adventure safaris… We organize also 1 one-day trip from Marrakech and Fes to different beautiful places for those who have limited time in Morocco. 
After all the hard work you did for several years studying, and passing rough exams you are worth all the best and we believe now is your great opportunity to rid of all this stress and travel to just have fun with your colleagues. Whether you are looking for cultural & historical sites, Old centuries of kasbahs, Authentic Berber villages, vibrant souks, laid-back beaches, hiking in the mountains, camel rides, adventure tours…Morocco has it all for you. are a student and looking to enjoy your holiday, we are ready to help you plan your School trip around Morocco; with our team, you will discover the magic of Morocco.
A tour of Morocco guarantees your students an exotic and educational touring experience that they will never forget. Whether they are meandering through the historic souks of Marrakech, gazing at the snowy peaks of the Atlas Mountains, or riding across the vast dunes of the Sahara Desert on a camel or ATV Quad biking; they will feel the true magic. Add a great sunset, then you have all the ingredients of an extraordinary, premium, and exciting educational school tour.
Spending a few days in Morocco as a student or teacher with his group of students is a great idea, the weather is usually ideal for enjoying the country. Perfect to disconnect from everyday life and take a student tour of Morocco and, of course, our beautiful desert.
We will prepare a getaway to Morocco based on your tastes and preferences, including the destinations you want: from the imperial cities of Marrakech, Fes, Meknes, and Rabat to the magnificent Sahara desert, with an adventure through the dunes and slopes of this incomparable environment, and where the magic nights fill the sky with stars.
Enjoy the Berber shows with drums by the fire and the simplicity and charm of its people. Everyone falls in love with the desert. An adventure for all ages. Don't think twice and come to discover Morocco with us! Here you have a variety of Morocco student tours that, due to their characteristics and advantages, are perfect to do during these mini-vacations.
The route can be completely retouched or modified to adapt it to your needs and tastes. Contact us and we will advise you. Note: At Merzouga Tours, we offer private standard, medium option, and luxury Student tours from Marrakech, Fes, Casablanca, and Tangier to the Merzouga Sahara Desert and Erg Chebbi Dunes.
Also, we offer Morocco Students shared small group tours from Marrakech and Fes to the Sahara Desert on Morocco student small group tours including camel trekking and night camping in the desert. Please note that you will only share the transport, If you are interested in a shared Morocco student desert trip, feel free to contact us anytime. As always your satisfaction is our priority.
2. Morocco Students Tours from Fes
⇒ Fes to Marrakech Sudents Tours Via Merzouga Desert
D

iscover the famous Morocco Students Tours from Fes to Marrakech through the Merzouga Sahara Desert. These tours include camel rides and night camping in the desert.
F

or those who have flights to and from Fes and intend to have a great desert experience camel trek and overnight camping in the middle of the Sahara Desert under the stars. These Morocco student tours from Fes to Merzouga and back are ideal for you!
Merzouga Tours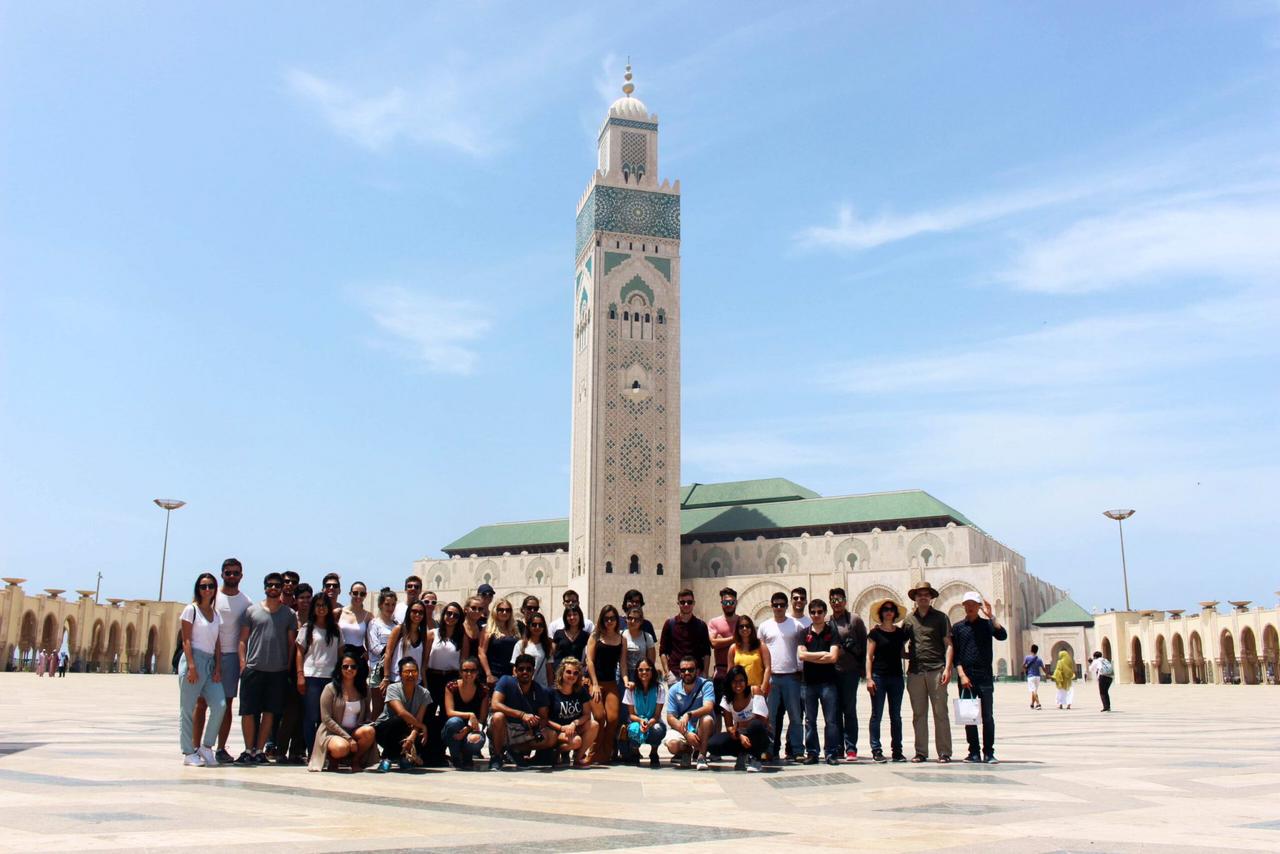 9/10





Merzouga Tours
Travels