Perfect Tours Start From Fes/Fez in 2023/2024 –  Authentic Sahara Tours
If you wish to experience the true authentic culture and rich history of this exotic country, Fes desert tours are the ideal option for you.
With its location on the northeastern side of Morocco, this Imperial city is the best place to base yourself for a Fes desert tour into the rolling sand dunes of Merzouga.
On our tours to the Sahara from Fes, we provide you with one of our new 4×4 air-conditioned comfortable cars, and host you in the most equipped luxury desert camps in Merzouga, and the most authentic riads in Dades Gorges. Book your Fes desert trip today.
We have put together a selection of Fes desert trips to fit the needs and interests of almost every traveller. Drive Across the Middle Atlas Mountains and Cedar forest, ride camels, and sleep in a nomadic tent in the Sahara Desert of Erg Chebbi Dunes that stretch as far as you can see, cross the high Atlas Mountains and arrive in the red city of Marrakech.
Contact us to book your desert tour from Fes to Marrakech via the Sahara Desert.
Wide Selection of Fes to Marrakech Desert Tour Packages
Even though Merzouga Tours, is based in Marrakech, we offer you an array of Fes to Marrakech desert tour packages. Our fleet of brand-new cars, skilled drivers, and knowledgeable guides operate in all of Morocco.
Fes is also tourist darling and a must-visit destination for travellers visiting Morocco. It is also a main arrival and departure destination in Morocco for flights from Europe and North America.
For this reason, we offer you some of the best Fes to Marrakech desert tour packages. This allows you to travel between the two Imperial cities while exploring the depth of the country in Between.
We offer you a diversified selection of desert tours from Fes of different lengths and to multiple destinations. If you are travelling from Fes to Marrakech and can spare only a couple of days, our Fes to Marrakech desert tour for 2 days is the best option for you.
However, we always recommend that you opt for a 3 day Fes to Marrakech instead.
The travel distance between Fes and Marrakech is pretty long and so you will spend a lot of time in the car. To avoid spending a lot of time in the car, Fes to Marrakech desert tour for 4 days will be a better option for you.
Or even better, embark on Fes to Marrakech desert tour for 5 days to explore more of the Sahara Desert and southern Morocco.
Browse our featured Fes to Marrakech desert tours to find what suits your timeframe and budget or contact our friendly team to assist you to plan a customised tour for your special needs.
Fes to Marrakech Shared Desert Tour vs Morocco Desert Tour Fes to Marrakech Private.
Join our Shared Desert Tour Fes to Marrakech That Suits Your Time and Budget
If you can't afford a private trip or you are a solo traveller, a couple or a group of friends that want to travel with like-minded people, our shared desert tour Fes to Marrakech packages are a great option for you.
Whether you want to join a Fes to Marrakech desert group tour, or simply share the car with another party going the same tour as you are, we have got you covered. All of our group tours are operated in small groups in air-conditioned deluxe minivans and minibuses.
Here at Merzouga Tours, we also offer you the option to share the car with like-minded travellers who are going on the same tour that you are interested in. We keep a maximum of four people in the car to guarantee your comfort and enhance your experience.
If you are interested in sharing the car with another party, you could simply ask if we have availability or add you to our Fes to Marrakech shared desert tour.
Book Your Fes to Marrakech Luxury Desert Tour with Morocco Desert Tours Experts.
Each of our Fes to Marrakech luxury desert tour packages is a unique experience that combines interesting attractions and wonderful activities, personalised service and high-quality accommodations.
Our luxury desert tours allow you to condense all the charm of the country so that you can live the essence of Morocco on your holiday.
Going on a Morocco desert tour Fes to Marrakech private allows you to truly lay back, relax and enjoy this exotic country, while your accommodation, tour guides, transportation and itinerary are taken care of. So, contact us today and soon you will be enjoying a luxury desert experience of a lifetime.
Merzouga Tours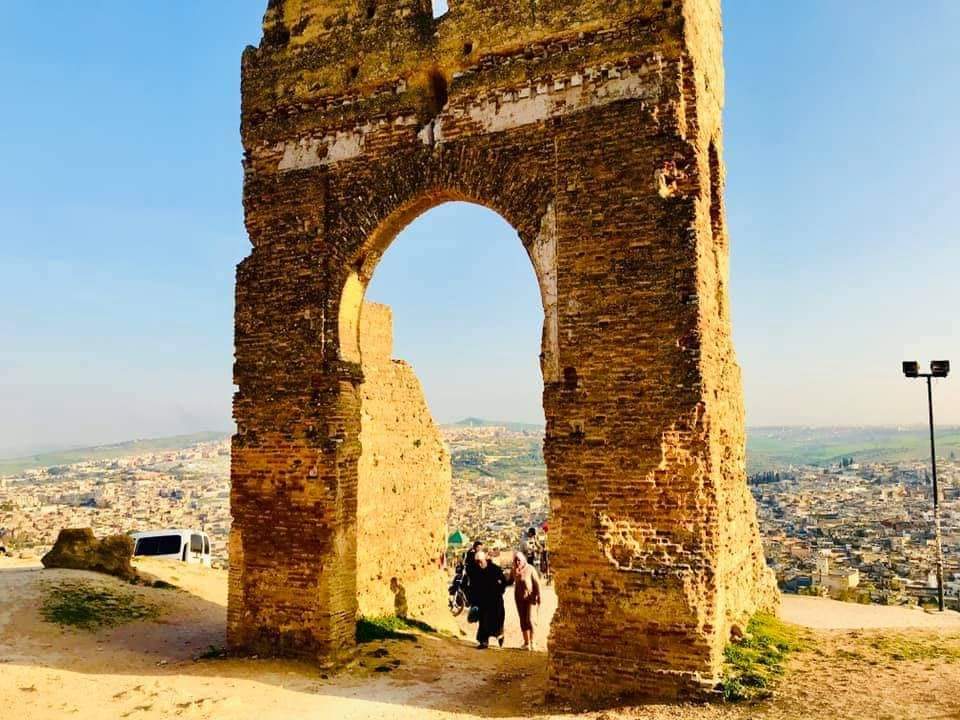 9/10





Merzouga Tours
Fes Sahara Trip - Fez Tour to Merzouga Desert
Travels