* Surf
* Yoga
* Swimming & Sunbathing
* Quad biking
* Jetski
* Spa & Hamam
* Horseback or camel riding
* Visit Paradise Valley
* Restaurant & Coffe
* Taghazout Skatepark
Surf
Taghazout is the surfing capital of Morocco. The unbelievable waves attract surfers from all around the world with a chance to catch some amazing waves. Whether you are a pro or just starting, rest assured it's going to be a surfing adventure to remember
Yoga
There are a variety of yoga spots in Taghazout that offer all kinds of yoga classes. If you've never practiced aerial yoga before, this would be the perfect opportunity to try out this new craze in the world of yoga. The newly launched Tamraght Yoga Studiowave is one such place where you'll find exciting yoga classes.
Swimming & Sunbathing
There are many gorgeous white sandy beaches where you can go for a refreshing dip in the sea. The atmosphere is just amazing here with the sunny weather and a nice ocean breeze. If you are trying to soak in some sun, the beach is also the perfect place to kick back, relax, and enjoy a sunbathing session.
Quad biking
If you are a fan of the outdoors and don't mind some adrenaline-filled adventure, there are several companies in Taghazout that provide visitors with the opportunity to go quad biking. You don't have to worry if you are new to this; there are instructors to accompany you on the outing. Be sure to enjoy the amazing scenery and breathtaking views of the dunes, tranquil beaches, and mountain trails.
Jetski
A day in the sea riding jet skis is a thrill you won't easily forget about. For those who are fans of this ecstatic marine sport, don't forget to rent a jet ski and make the most of the wonderful waters of Taghazout.
Spa & Hamam
A day at the spa will help you relax and rejuvenate your body and mind after a long week of savoring the delights of Taghazout. Various outlets let you enjoy Moroccan culture. Don't forget to visit the public hammam (a traditional bathhouse) and try out some refreshing "Sabon bel di" or a lava clay "ghassoul".
Horseback or camel riding
A romantic sunset ride will be definitely the highlight of your trip to Taghazout. If you happen to bring along your significant other, make a point of arranging for a tour in the desert while riding a camel or horse. There is always a guide to guarantee your safety while making sure that you have the perfect itinerary for an outdoor escapade.
Visit Paradise Valley
You will surely experience a true paradise when you visit this place. Amazing foliage and a passage walk lined with palms lead you straight to the gorgeous valley that features artistic creations and waterfalls that will leave you breathless. Get to experience nature up close with a visit to this amazing setting in Taghazout.
Merzouga Tours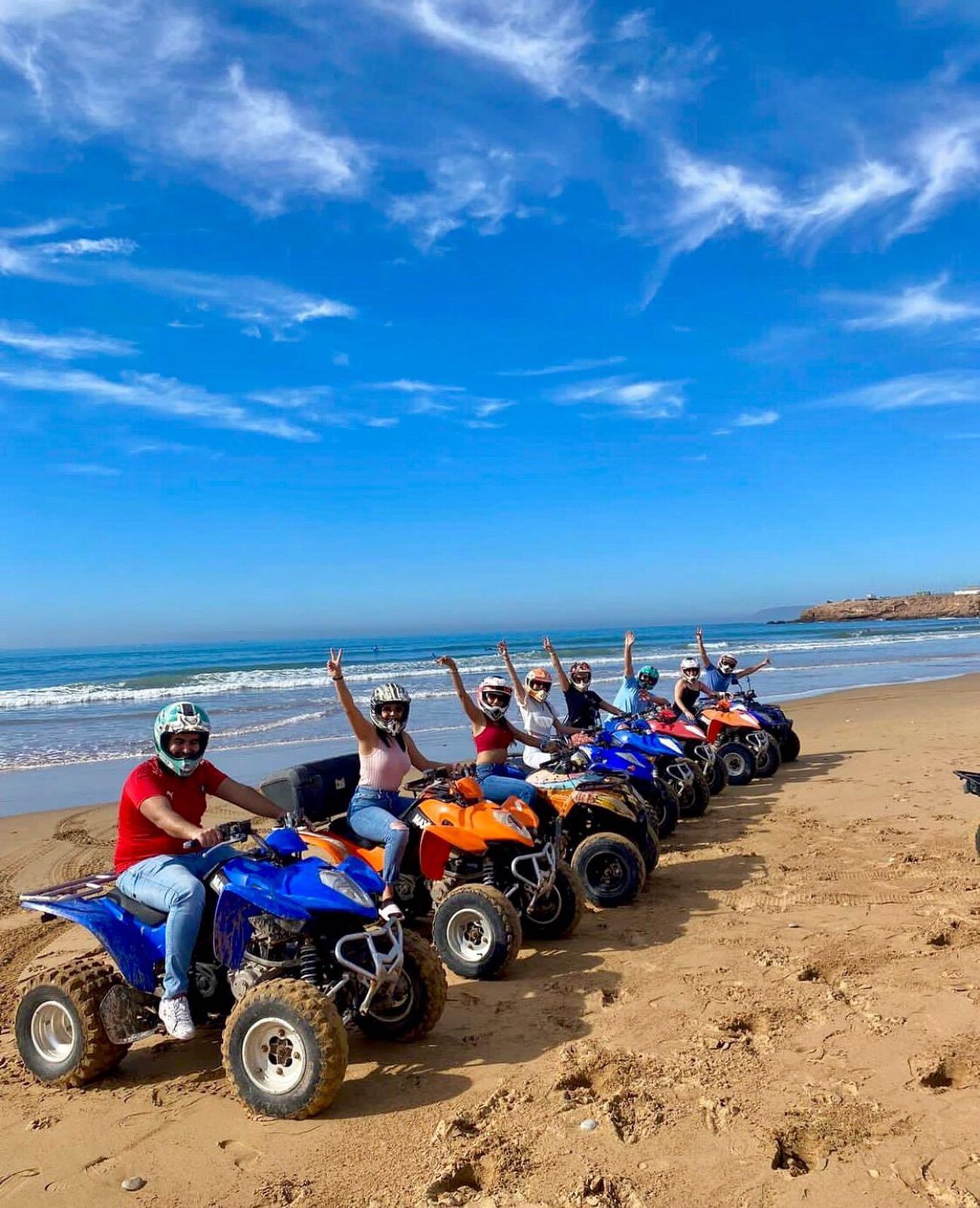 9/10





Merzouga Tours
Taghazout Tours & Excursions - Taghazout Best Things To Do
Travels
Merzouga Tours - Travel in Morocco