Camel rides in the Sahara Desert - Overnight Camel Trek Merzouga Sahara
If you are looking for a Beautiful camel trekking in the Sahara Desert, Morocco, this is your path! We offer you camel trekking and camping in the desert of Morocco. Not only that but also we provide you with the best camel trekking in the Merzouga desert leading you to spend the night in a Berber camp.
Moreover, our team is also an expert in providing a Merzouga Erg Chebbi desert tour with camels or the 4×4. Besides, we can offer only a sunset or sunrise camel ride.
Morocco Camel trekking is an adventure, which takes you through the golden sands of the Erg-Chebbi Desert providing a glimpse of the desert lifestyle through remote villages. The special cultural performances on the dunes, the Merzouga camps set up for the travellers, the traditional Berber meals, and the night beside the campfire with friendly people, all together make Camel Trekking one of the special adventure tours in Morocco.
For the full experience, come with us to the Great Dune and sleep under the stars in a Sahara Nomadic Desert Camp Or a Luxury desert camp.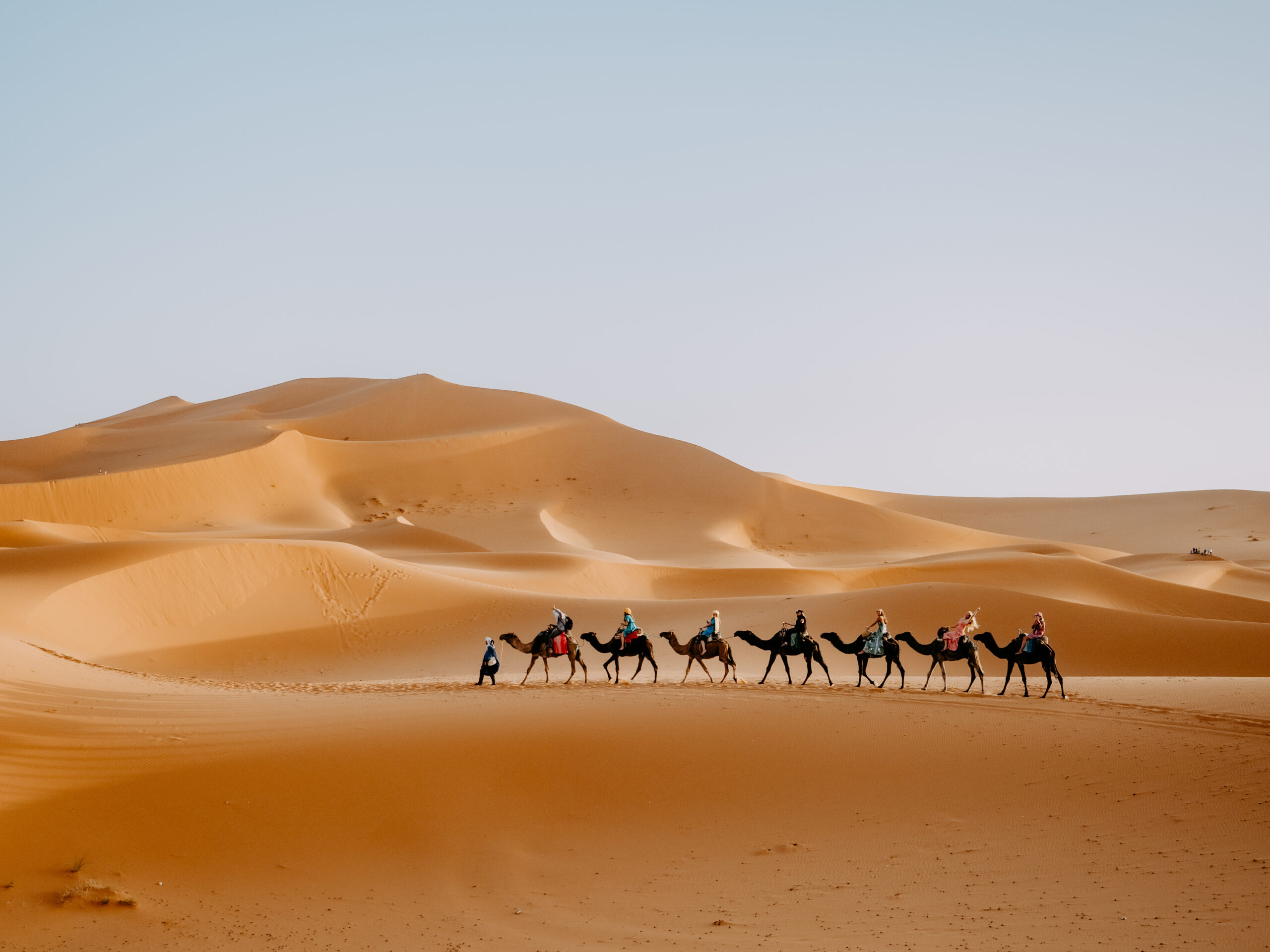 The Sunrise camel excursion starts early and takes 40 minutes to reach the highest dune of Merzouga. This Excursion included a camel each and a tour guide. and it's a great opportunity to watch an amazing view of the sunrise over the dunes of Erg-Chebbi.
The Sunset camel trip begins around 5:30 pm. It takes almost half an hour to reach a high dune in the desert. Those who want to see a panoramic view must climb to the top, it will take them another 10 minutes to walk. If you prefer not to hike up the highest dunes, the area around the camel "parking" is perfect to watch the sunset.
This overnight excursion begins in the evening, we organize camel riding for the night in the desert camp from Merzouga village, Our Camel tour guide we'll be waiting for you to take you for an adventure into the desert for 1H camel riding, We will spend the night in an equipped camp…
On the morning of our Morocco camel trekking after breakfast in the camp, we will ride the camels to visit and lunch with nomad people, after relaxing and lunch with the nomad people we will ride the camels back to the camp when we reach the camp, we leave the camels and we will take the sand broad
FAQ of the Merzouga Camel Trekking:
Merzouga Tours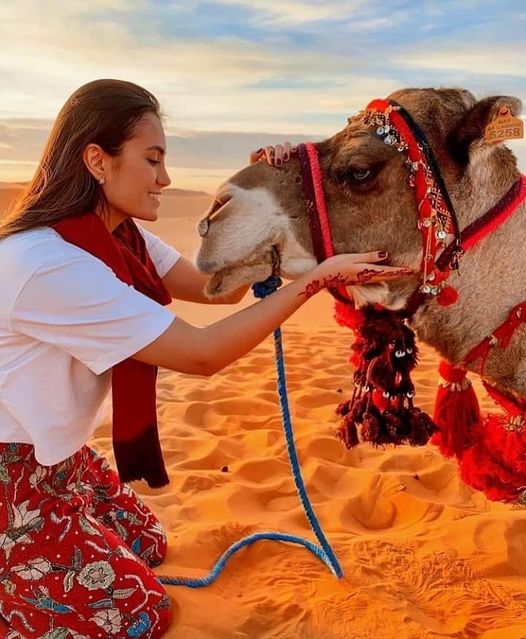 9/10





Merzouga Tours
Merzouga Camel Trekking (Price's 2023 ) | Camel Rides
Travels