3-Days Desert Tour Errachidia to Merzouga
---
The Overview of the 3-Days Tour From Errachidia to Merzouga:
---
The 3 Days tour from Errachidia to Merzouga will give you the opportunity to explore the Merzouga desert and spend plenty of time in the Erg Chebbi dunes. During your 3 day trip from Errachidia to Merzouga, you will discover all the interesting sites around the Merzouga area including Berber nomad families, oases, fossils mines, and Berber villages.
Experience Camel trekking to watch one of the best sunsets ever and spend a magical night at the desert camp where you will be welcomed with a glass of mint tea, have a delicious dinner, listen to the Berber drumming music and enjoy the starry sky before you go to sleep at your nomadic tented camp.
3 Days Desert Tour From Errachidia to Merzouga – highlights:
---
Beautiful Ziz valley
Authentic Berber villages
Amazing panoramic views
Camel trekking experience
Sunset & sunrise over Erg Chebbi dunes
A magical night at Merzouga desert camp
Visit Berber nomad families
The traditional market of Rissani
Hassi Labied oasis
Tour Itinerary: 3-Day Tour From Errachidia to Merzouga
---
Day 1: Errachidia airport – Merzouga Desert
Your 3-day tour from Errachidia to Merzouga and back will begin with pick up by your driver from Merzouga Tours company and drive directly to Merzouga because most of the flights that land in Moulay Ali Cherif Airport in Errachidia arrive at night and overnight stay at Hotel in Merzouga.
---
Day 2: Explore Merzouga area – Erg Chebbi – Camel Trek and Night at Desert Camp
After breakfast at your hotel we'll start our Merzouga 4×4 excursion to explore different and interesting sites around Erg Chebbi dunes we'll visit the village of Merzouga oasis to see its irrigation canal and land agriculture, and we'll head south to the seasonal DaySriji lake ( if there's water in it) we'll continue to Khamlia village if you are interested to listen to the Gnawa music of the dark skin people who were brought to Morocco as immigration over hundred years ago and they were working as slaves…
Afterwards, we'll continue to M'ifis mines and decide on tourism Merzouga desert is also famous for minerals and fossils during our Merzouga 4×4 desert tour we'll have the opportunity to visit a nomad Berber family who is still living in their tent in the middle of the Sahara we'll have a glass of mint tea with them and learn about life in the desert…
We'll make stops at different panoramic views to enjoy the scenery and take pictures of the sights…
After lunch at a local restaurant, we'll come back to the village from here you will do camel trekking to reach our Berber Camp in Merzouga the camel ride takes 1 – 1:30 hr with a break on top of the dune to watch the sunset, try the sandboarding if that's an activity you're interested in, enjoy the views, take photos.
Then after this beautiful moment, you'll continue to the camp where you'll be welcomed with a glass of tea and relax until dinner time, after having dinner there's be some traditional Berber drumming music, enjoy the starry sky then sleep under a nomadic tent.
---
Day 3: Erg Chebbi desert – Rissani – Erfoud – Ziz Valley – Errachidia
The following day we recommend you wake up early morning to enjoy the sunrise on the top of the dune in the Sahara Desert close to the camp then have your breakfast and take shower at the camp. After these beautiful moments, you will ride your camel back to the original started location or transfer it back by 4WD if you prefer.
Later on, you'll meet your driver and your 3-Day Tour from Errachidia to Merzouga continues direction to Rissani where we will visit its local weekly market if it's one of the days of the market ( Sunday, Tuesday, or Thursday).
After that we will drive further to Erfoud a famous town for its yearly festival of dates and fossils with the possibility to visit one of its minerals factories if you are interested then we'll continue to Errachidia through the village of Aoufous to reach the beautiful Ziz Valley where we'll stop at the panoramic view to enjoy its admirable landscapes, take pictures…
Before we travel to Errachidia where we will drop you off at the airport or hotel at the end of our Errachidia 3 Days tour.
Errachidia to Merzouga Desert Tour Pricing Includes:
---
Pick up and drop off at your hotel or airport
Tour in air-condition vehicle A/C + Fuel
Experienced English-speaking driver
1-night in a private room at the hotel (dinner & breakfast included)
1-night stay at a private tent at desert camp ( Dinner & breakfast included )
Camel trek in the desert
Sandboarding in the dunes (optional)
Moroccan mint tea at the camp
Transfer by 4WD back from the camp (optional)
Stops for panoramic views take pictures and free time for lunch
Visit some interesting sites along the way
---
3 Days Trip Errachidia to Merzouga Pricing Excludes:
---
Lunches
Drinks
Frequently Asked Questions of 3 Days tour From Errachidia to Merzouga:
How far is Errachidia from Merzouga?
The distance from Errachidia to Merzouga desert is 130 km and takes 2 hours to get there by car, on the way you will have the opportunity to make stops for panoramic views, take picture.
Merzouga Tours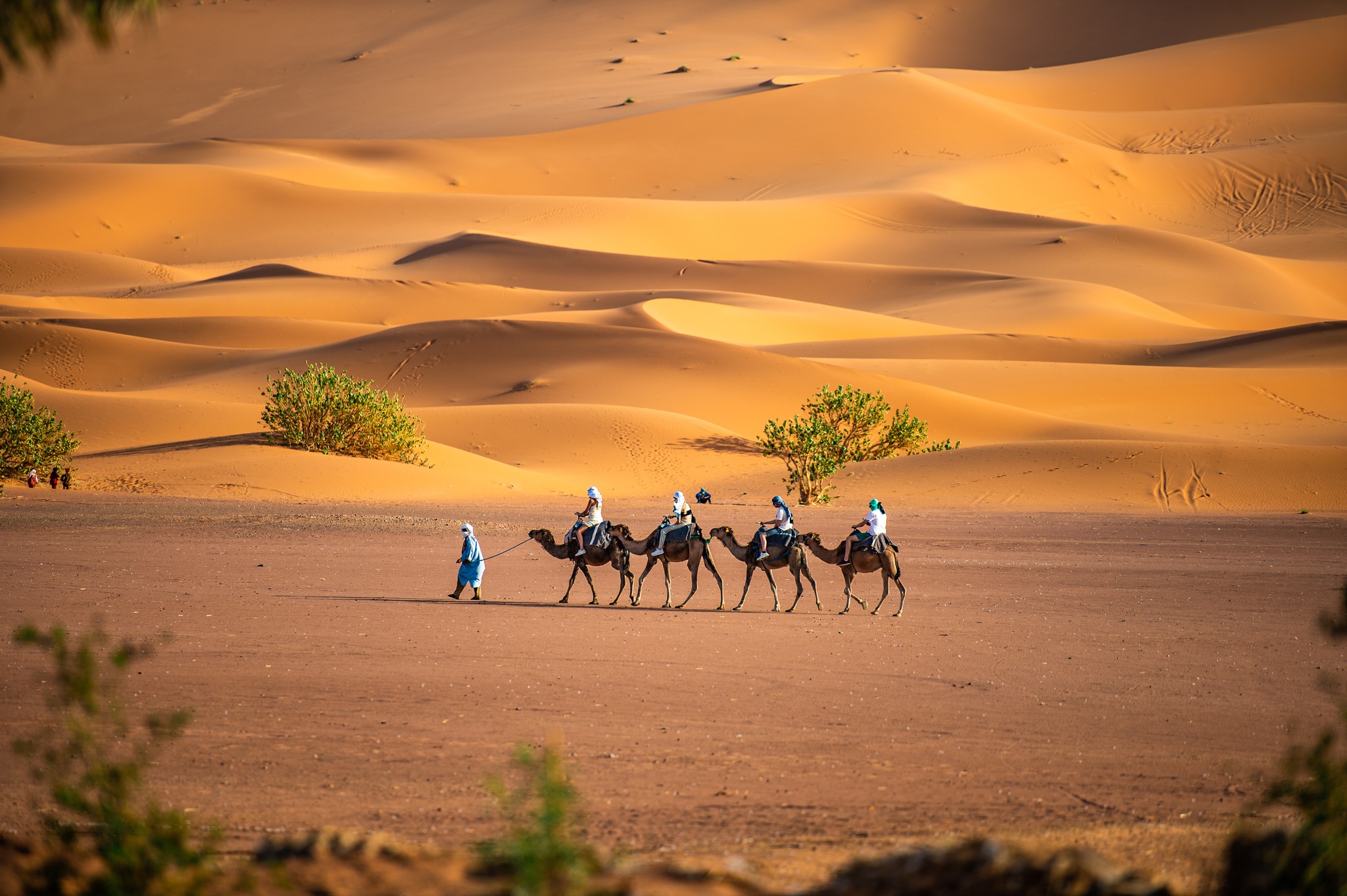 9/10





Merzouga Tours
Perfect 3-Days Tour From Errachidia to Merzouga
Travels
Where is the tour start and end?
This trip will start from your hotel in Errachidia and will end again in your accommodation or airport in Errachidia.
Merzouga Tours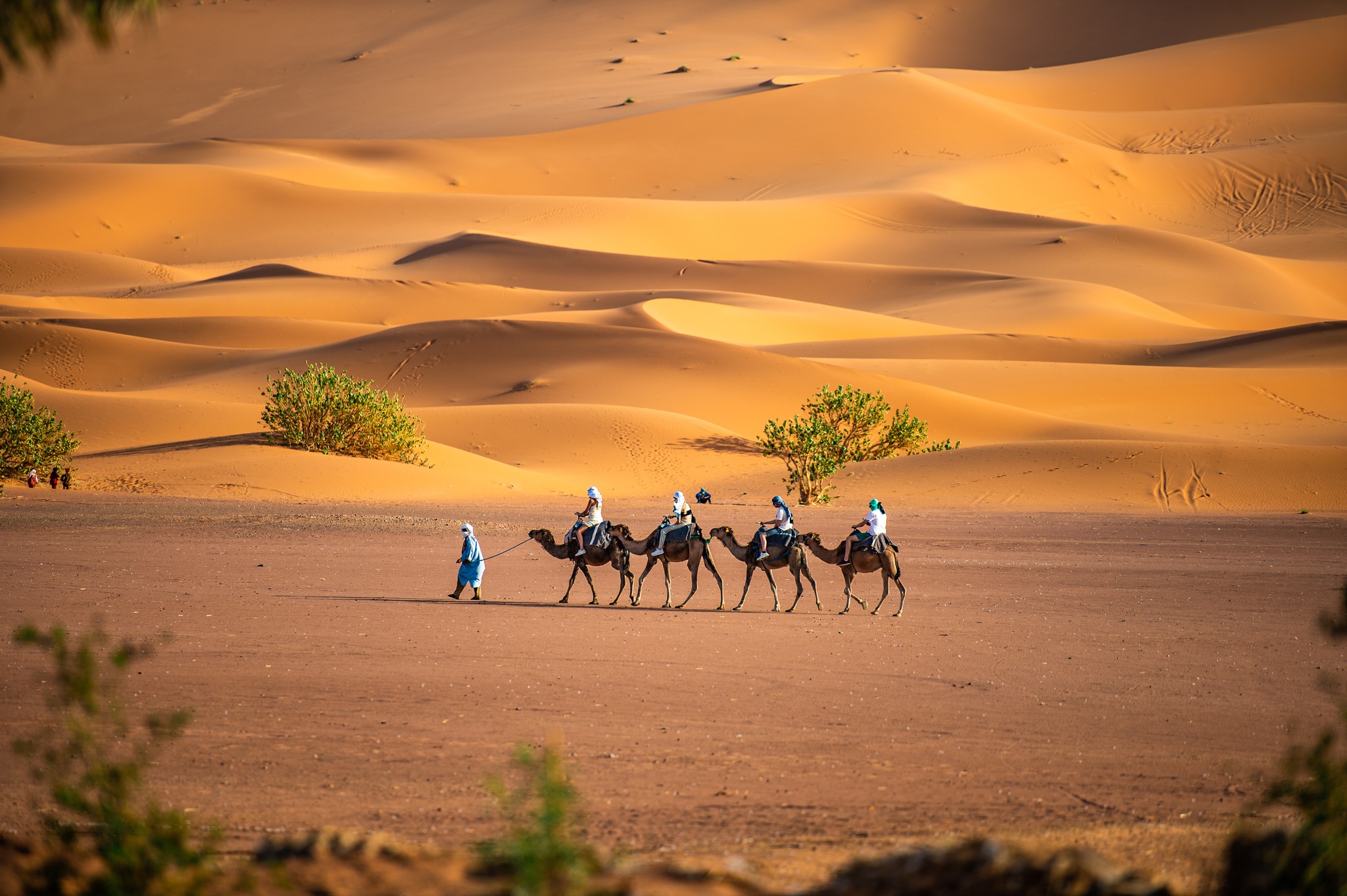 9/10





Merzouga Tours
Perfect 3-Days Tour From Errachidia to Merzouga
Travels
Can I do the Sandboarding in Merzouga desert?
Yes, you can do the sandboarding in Erg Chebbi dunes in the Merzouga desert.
Merzouga Tours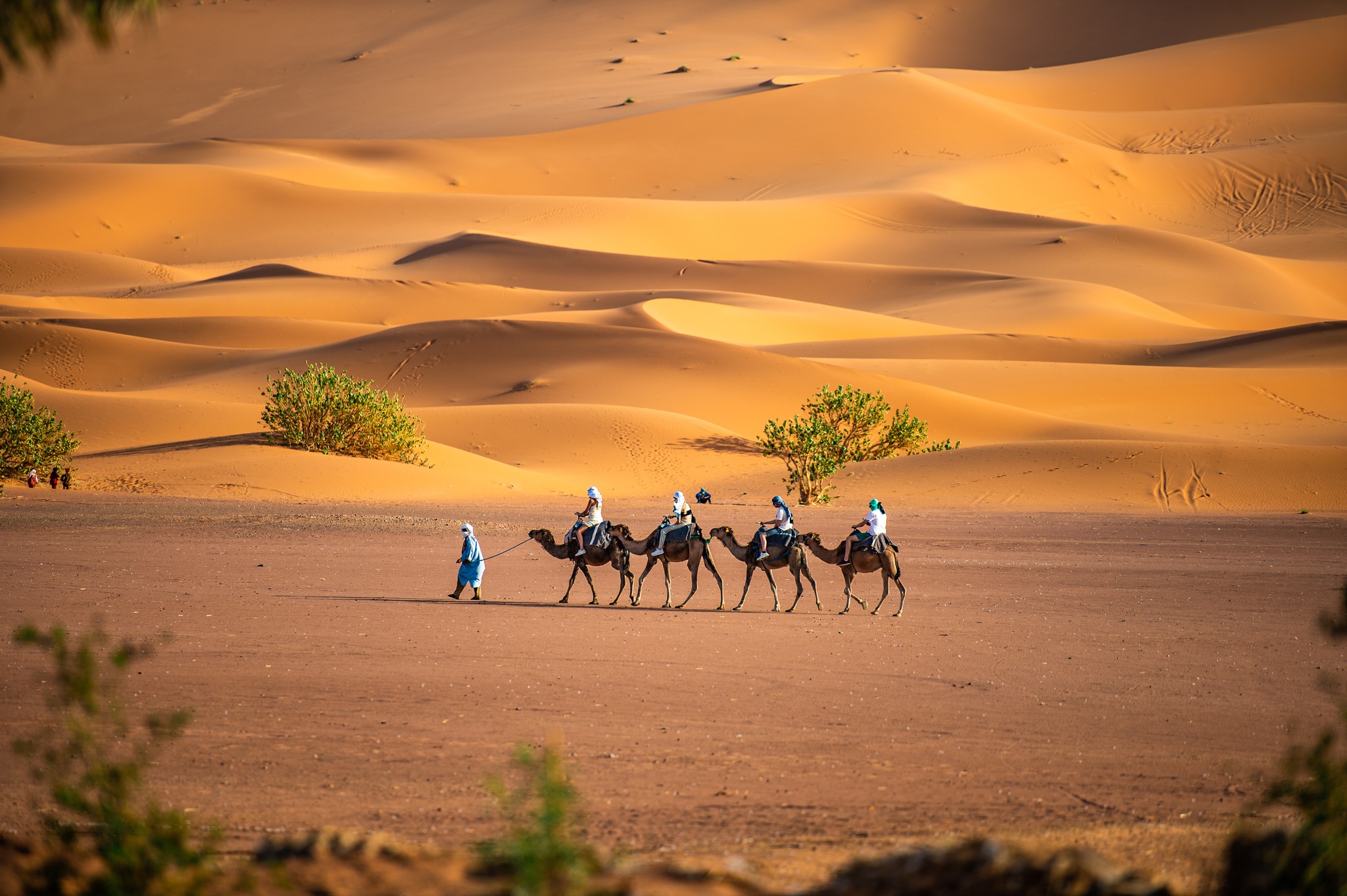 9/10





Merzouga Tours
Perfect 3-Days Tour From Errachidia to Merzouga
Travels
How long is the camel trek?
The camel ride takes around 1:30 h to reach the camp.
Merzouga Tours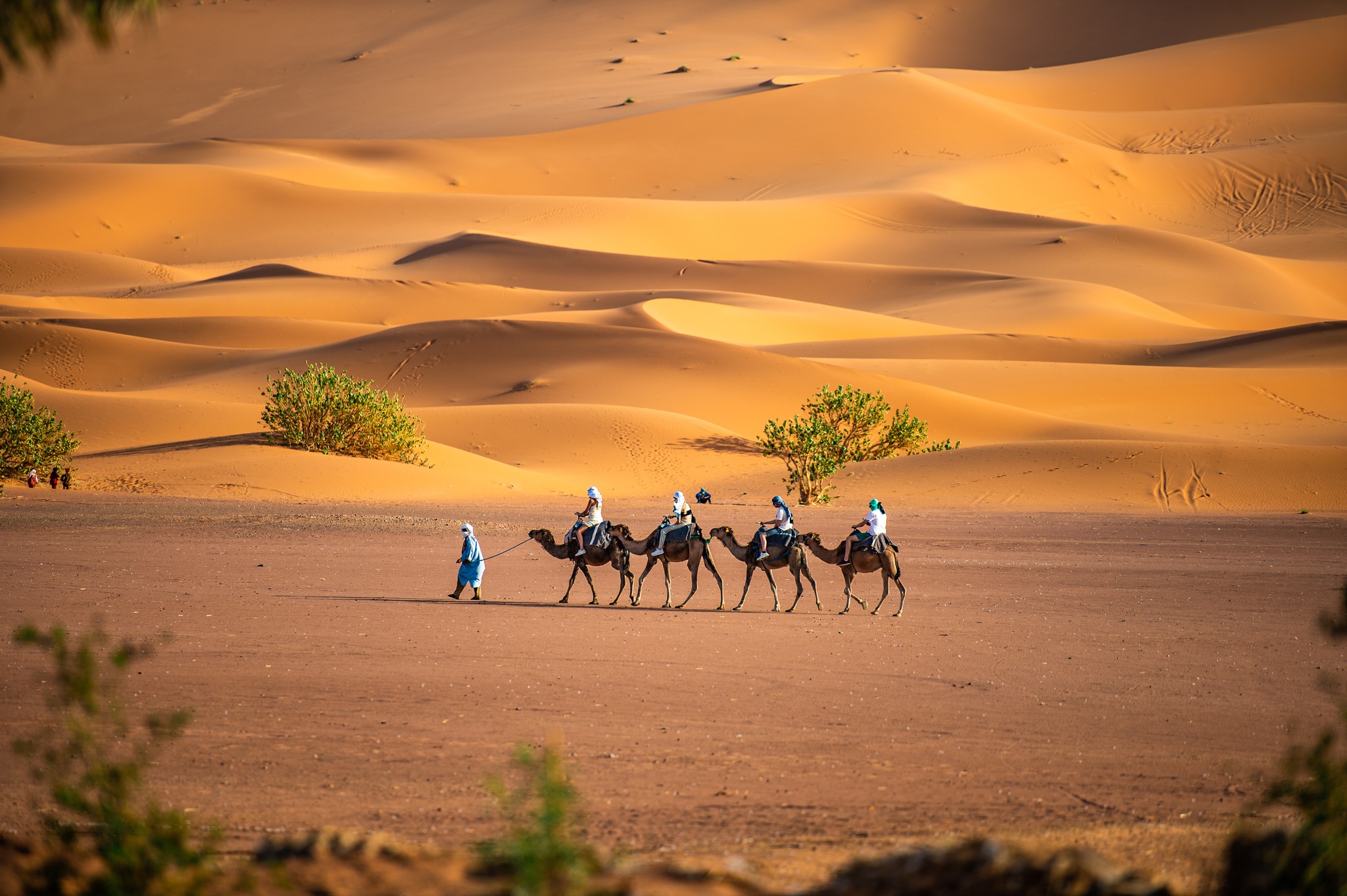 9/10





Merzouga Tours
Perfect 3-Days Tour From Errachidia to Merzouga
Travels
Merzouga Tours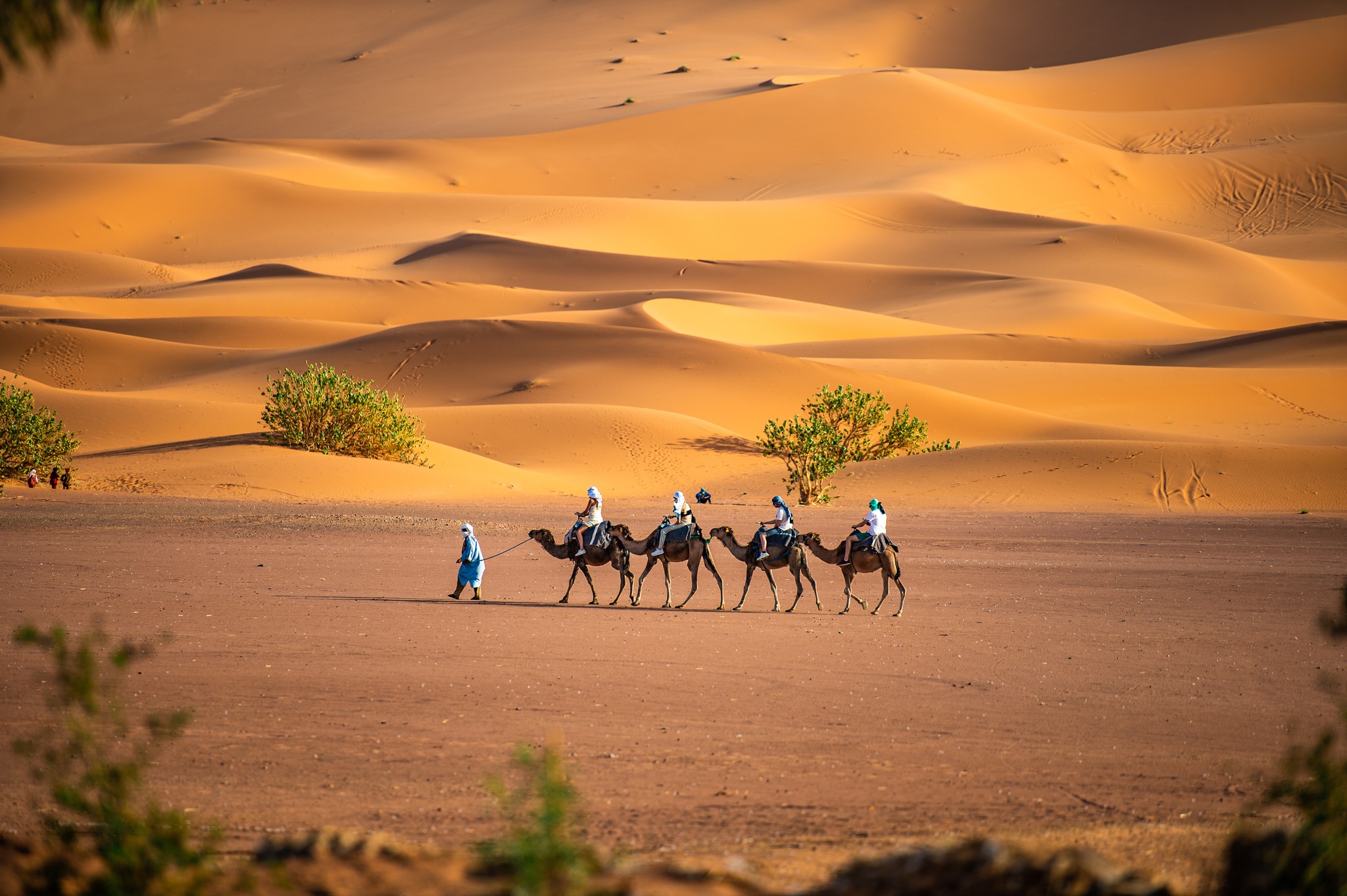 9/10





Merzouga Tours
Perfect 3-Days Tour From Errachidia to Merzouga
Travels