10 Days Jewish Tour – Morocco Jewish Heritage Tour in 2023
Travel to Morocco's Imperial Cities and Jewish Heritage sites. This is a fascinating and educational tour for first-time travelers to Morocco interested in Jewish Heritage. Explore historic synagogues, holy tombs, picturesque markets, spice souks, stunning landscapes, and Andalusian gardens. Visit the Jewish Museum, the first in Africa and the only one in the Muslim world. Attend Jewish services on the Sabbath and bread on Shabbat at a historic Jewish home.
Duration: A 10-Day Jewish Heritage Morocco Private Tour
Morocco Travel: Luxury van
English, Arabic, French Speaking Driver, Local, Expert Historical Guides
Starting & Finishing Point: Casablanca or anywhere in Morocco
TOUR ITINERARY: A 10-Day Jewish Heritage Morocco Private Tour

Day 1: Casablanca Arrival, Jewish Heritage Site seeing Tour & Guided City Visit
Arrival at Casablanca's Mohammed V Airport. Dinner at Kosher Restaurant in Casablanca. Visit Temple Beth-El, the Jewish Synagogue in Casablanca. Beth-El is considered the centerpiece of a once vibrant Jewish community. Its stained glass windows and other artistic elements are what attract tourists to this synagogue. Option to visit Temple Em Habanim and Neve Chalom as time allows.
Day 2: Casablanca Jewish Heritage Sightseeing Tour, then Take the road to Rabat
Visit the Museum of Moroccan Judaism in Casablanca. The Jewish Museum in Casablanca covers an area of 700 square meters and is the first of its kind in the Arab world. The Museum of Moroccan Judaism of Casablanca is a museum of history and ethnography, created by the Jewish Community of Casablanca in 1997 with the support of the Foundation of Jewish-Moroccan Cultural Heritage.
The Jewish Museum in Casablanca is tucked into a residential neighborhood and holds a treasure trove with it being the Arab region's only Jewish Museum. It uses world-class standards of conservation for its national and international collections. The Museum of Moroccan Judaism presents religious, ethnographic, and artistic objects that demonstrate the history, religion, traditions, and daily life of Jews in the context of Moroccan civilization.
Day 3: Rabat Guided Historical Tour & City Visit en route to Fes
Visit Rabat, and then take the road to visit Meknes and the Roman Ruins of Volubilis. Visit the Royal Palace, the Hassan Tower which stands on the hill overlooking the Wadi Bou Regreg. It is a gigantic mosque, emblematic of Rabat and famous for its unfinished minaret where storks nest.
Next door, visit the beautiful Mausoleum of Mohammed V decorated with stained glass windows, white marble, and a wrought-iron entryway with a stairway leading to an impressive dome. Visit the Jewish Mellah which today is now the home of very few Jewish families. Explore the gardens nearby and visit the Palace of Rabat and the Necropolis at Chellah/ Kasbah of Chellah and Kasbah Oudaya.
Option to visit the seaside community in Sale, which is the birthplace of Rabbi Hayyim Ben Moses Attar. Attar was an 18th-century Kabbalist born in Morocco in 1696 and known throughout the Jewish world for his Bible commentary with mystical content.
Day 4: Fes Historical Tour of UNESCO World Heritage Sites & Jewish Heritage Sites
Visit Jewish & Muslim Historic Sites in Fes: During this guided historical tour of UNESCO Fes, you will visit the Jewish Heritage Sites and Cultural Sites of Fes that combine site seeing Synagogues, Universities, Mosques, Cemeteries, the Mellah along with gardens and palaces.
Your guide will offer a connective link between Muslim and Jewish Morocco. Jewish History of Fes & Historic Fes El Bali: Fes is among the best-known cities in medieval Jewish history. It was once the home of one of the most influential Talmudic scholars of all time, Fes was founded by Idriss I in the eighth century.
Day 5: Fes Guided Excursion to Jewish Saffron
Visit Saffron, the capital of cherries. Sefrou, south of Fes, was known as Little Jerusalem due to its high percentage of Jews and its well-developed religious life. Upon Morocco's independence, a rabbi from Sefrou was elected to Parliament. Sefrou's Mellah makes up half of the old city.
En route to Sefrou make a short stop to visit Bhalil a cemetery Sefrou was once a major center for Morocco's Jews and its walled white pedestrian medina is still characterized by their houses with wooden balconies. A good example of interfaith dialogue in Morocco can be witnessed in the city of Sefrou. In Sefrou lived Muslims and Jews in good harmony door to door and practiced their religious rituals in unison.
Afternoon Option Gardens & Palaces of Fes:
Jnane Sbil Gardens:
Batha Museum & Andalusian Garden
Bou Inania Medersa
Day 6: Fes Departure to Marrakech via Ifrane & Beni Mellal
Take the road to Marrakech. En route, stop to see the view of Ifrane University, and go for a short walk around the garden. Ifrane is nicknamed the "Little Switzerland" of Morocco for its architecture, cedar forest, and winter ski resort options. Developed by the French during the protectorate era for their administration due to its Alpine climate, this Moroccan town has a remarkable European style as if it were an Alpine village.
Because of its elevation, the town experiences snow during the winter months and a cool climate during the summer. Enjoy coffee, tea, and pastries in Ifrane at an outdoor cafe.
Make a short stop in Zaouia Cheikh. This is one of the 30 damns that are scheduled to be built in Morocco by 2030. The idea originating with Hassan II to build one dam a year to irrigate the country is being carried on by the current King Mohammed VI.
Day 7: Marrakech Guides Historical Tour, City Visit, Yves Saint Laurent Gardens & Berber Museum, UNESCO Sites & Jewish Heritage Sites
Visit Marrakech's Gardens, Palaces, and Jewish Heritage Sites. The Majorelle Gardens & Berber Museum
The Majorelle Gardens, previously the Jardin Bou Saf, bears its name from its original creator, Jacques Majorelle, the French expatriate artist who was born in Nancy France in 1886. In 1947 he opened his gardens to the public and during this time also painted a magnificent ceiling space at La Mamounia Hotel. Later, French fashion designer Yves Saint-Laurent purchased the gardens. Today the Majorelle Gardens house a unique collection of flora and fauna along with the Berber Museum.
The Old Spice Market
The Rahba Kadima is a colorful market filled with a wide array of spices from Cumin, Cinnamon, Saffron, Dried Pepper, and more.
The Jewish Mellah
Founded in 1558 by Moulay Abdallah, the Mellah district was designated as the Jewish quarter in Marrakech.
El Bahia Palace
The El Bahia Palace in Marrakech is a beautiful building and an excellent example of Eastern Architecture from the 19th century that represents trends and standards of the wealthy that lived at that time.
Visit the Marrakech Lazama Synagogue in the old Medina. This Quarter was created in the Kasbah area in 1558. The Jewish community enjoyed autonomy even though Jews weren't allowed to own any property outside the Mellah and controlled the sugar trade. There are approximately 250 Jews still living in Marrakech, and most live outside the Medina.
Visit Synagogue Bet-El, Impasse Des Moulins (Centre American) – Gueliz.
Rabbi Hanania Hacohen Cemetery. Tour the Rabbi Hanania Hacohen Cemetery, the place of burial for Rabbi Mordekhai Ben Attar and Rabbi Pinhas Hacohen Azough, where the "patron of Marrakech" resides. The Saadian Tombs
The Saadian tombs in Marrakech date back to the time of Sultan Ahmad al-Mansur (1578-1603). The tombs were only recently discovered (in 1917) and were restored by the Beaux-arts service. The mausoleum comprises the corpses of about sixty members of the Saadi Dynasty that originated in the valley of the Draa River.
Day 8: Marrakech Day at Leisure – Exploraiton of La Mamounia Gardens & Hammam/ Spa Experience
La Mamounia Gardens
Built in 1929 this famous historical landmark hotel and gardens in the center of Marrakech is cared for by 40 gardeners who two times a year plant 60,000 annuals to enhance the grounds as well as maintain the immaculately mowed grass under the citrus and olive orchards, desert garden, rose garden and tropical garden as well as the many fountains. The 200-year-old avenue of olive trees leads one to the garden pavilion where you can soak in the peace and solitude with a cup of Moroccan mint tea.
Abderrazzak Benchaabane's Palmeraie Gardens & Museum
Abderrazzak Benchaabane is a Marrakech legend. Quiet and soft-spoken, this renowned Garden Designer, Ethnobotanist, Perfumer, Teacher, Photographer, Writer, and publisher Within the converted stables and piste buildings on the property Benchaabane houses his private collection of Moroccan modern and contemporary art.
Day 9: Marrakech Excursion to Coastal Essaouira, Jewish Heritage Sites of Essaouira
Depart for Seaside Essaouira, a seaside fishing town known for its Portuguese and Jewish History along with hand-painted charming blue, white, and yellow houses, fresh seafood, and an artist community. Essaouira's charming artist colony boasts lovelily whitewashed and blue-shuttered houses, colonnades, thuya wood workshops, art galleries, and mouthwatering seafood. Once called Mogador by European sailors and traders, Essaouria is known for its annual Gnaoua Music Festival which attracts 300,000+ people in June. It also has an expansive beach for surfing called Plage de Safi.
Many of Essaouira's painted houses still have the Star of David above the doorways of Jewish homes. Each year religious Jews from around the world come to Essaouira for an annual pilgrimage to visit the grave of Rabbi Haim Pinto who passed on in 1845. The hill celebrating Rabbi Haim Pinto is held each September. Today the home of Rabbi Haim Pinto and the synagogue have been preserved as historic and religious sites. The building is an active synagogue, used when pilgrims or Jewish tour groups visit the city.
Day 10: Marrakech Departure
Departure from Casablanca or Marrakech's airport.
Pick up and drop off at your hotel or airport/port
10 days of private and exclusive services of a comfortable vehicle with AC
10 days services of an English-speaking driver/guide
9 Nights in accommodation
Overnight in Hotel
9 Breakfast & 9 Dinners
Merzouga Tours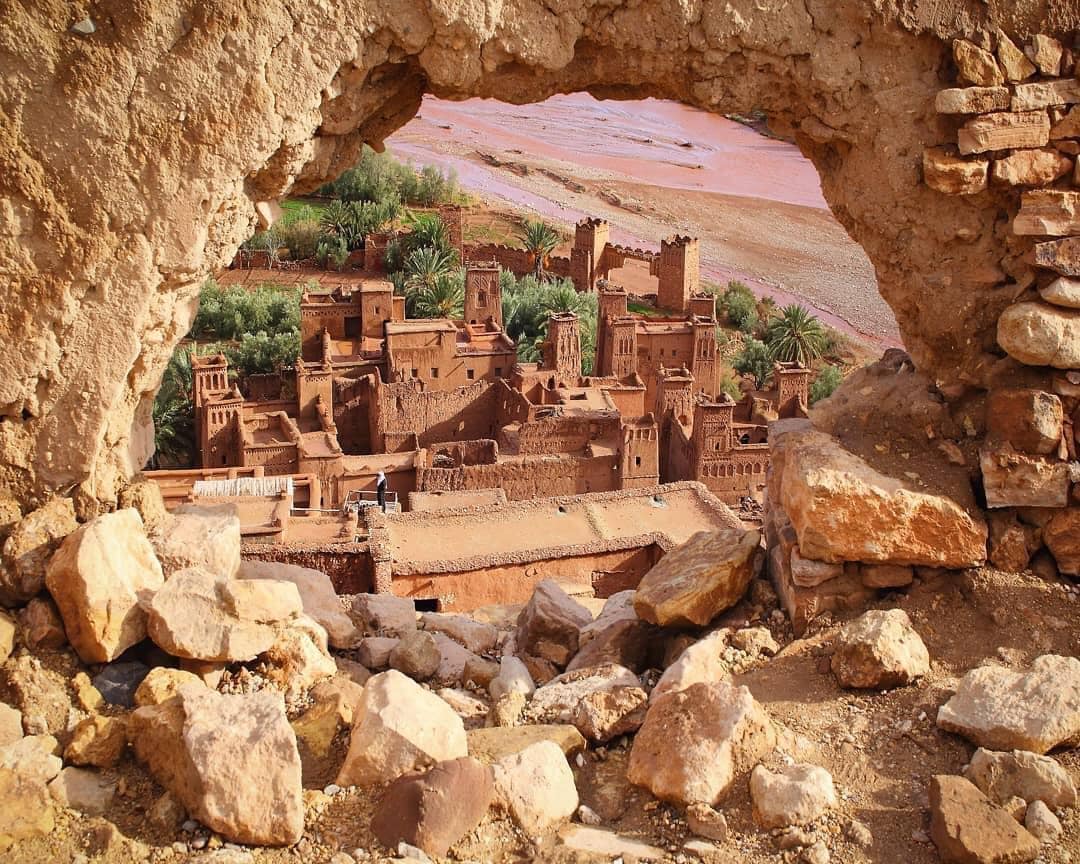 9/10





Merzouga Tours
10 Days Jewish Tour - Morocco Jewish Heritage Tour in 2023
Travels